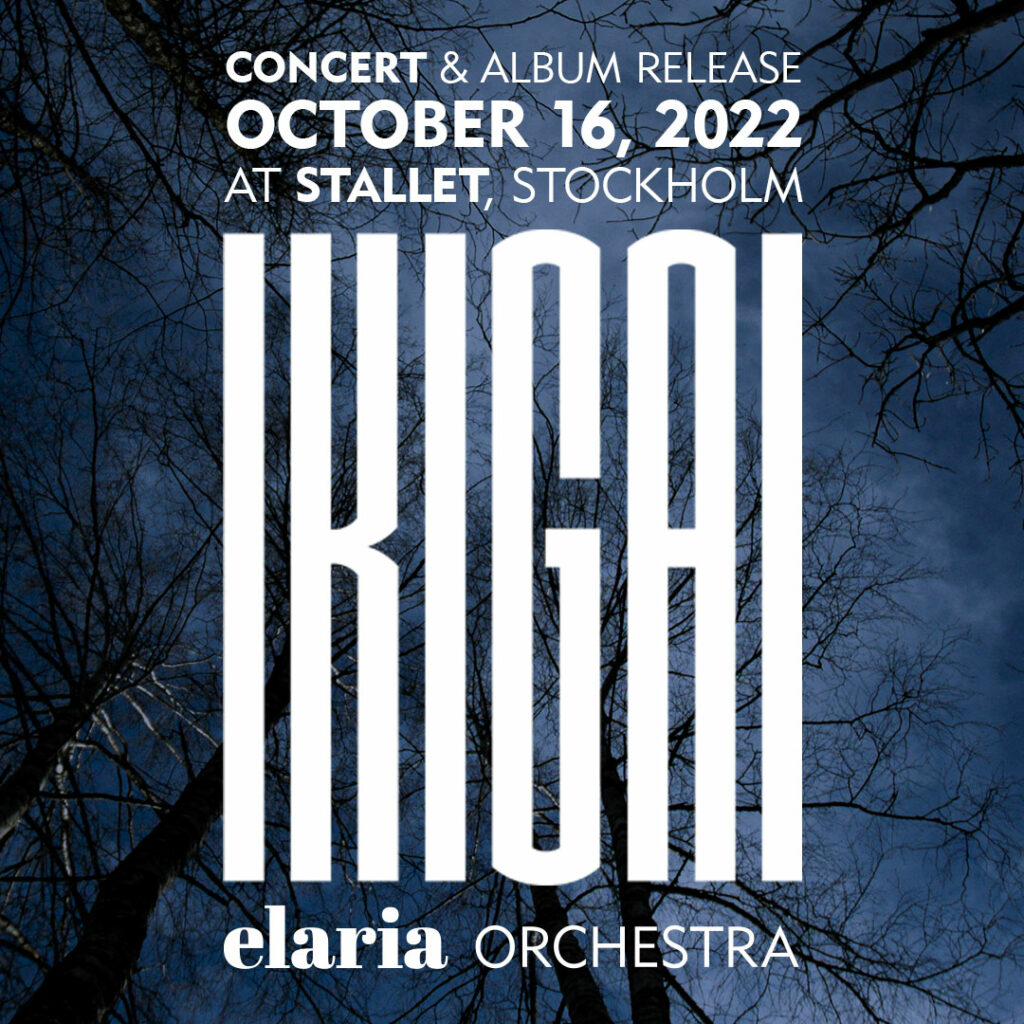 Big news! Buy you ticket here: https://secure.tickster.com/sv/f7d6n9u9dnfvm6g/products
TengTones are very happy to announce our next release – Elaria Orchestra and their first album, Ikigai, which will be out on October 16!
Elaria Orchestra is an all star big band consisting of some of the best jazz players in Stockholm today. The music is new and fresh big band music mainly composed and arranged by musical director Erika Hammarberg.
The release concert will be at Stallet, a beautiful concert hall at Musikaliska in Stockholm on October 16. Look out!